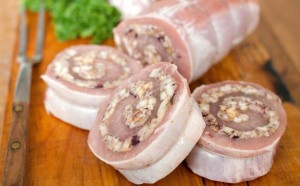 An assortment of traditional cuts to choose from, along with a selection of pork that has been marinated and or stuffed to tempt your taste buds!
Boneless pork swirls stuffed with traditional sage stuffing with or without cranberries.
Butterflied tenderloin marinated in coriander, cumin, garlic and mustard. Quick and easy to grill and delicious!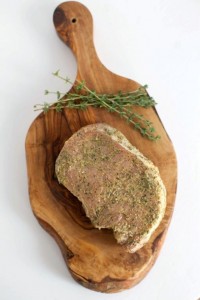 Boneless loin chops – plain and marinated.
Boneless butt – ideal for pulled pork!
Meaty back ribs, frenched rack of pork roast and crown roast of pork for those special occasions!
Marinated pork kebabs prepared fresh in store, Italian hot and mild sausages as well as many other unique sausage varieties are all perfect for the BBQ!
Bone in hams, boneless Black Forest hams, spiral cut hams. www.thehoneyglazedham.com
Warming Hams
2016-03-06 17:16:02
Instructions
Pre-heat oven to 325°F
Remove ham from package and rinse with water. Pat dry.
Stud ham with cloves or top with pineapple rings and cherries if desired.
Place ham on a rack in a covered roaster. Add 1/2 cup liquid for a 1/4 ham, 1 cup liquid for 1/2 ham. Liquid can be anything but water. We suggest ginger ale or beer.
Cover and bake according to the Cooking Instructions below.
If a glaze is desired (see recipe below), remove cover at approximately two-thirds of the warming time. Brush ham with glaze every ten minutes for the remainder of warming time.
Remove ham from roaster. Remaining liquid can be thickened and served as an accompaniment.
Cooking Instructions
1/4 Bone-In Ham - Approximately 1 hour
1/2 Bone-In Ham - Approximately 1 3/4 hours
1/2 Mini Black Forest Ham (1lb-1 1/4lb) - Approximately 1/2 hour
Whole Mini Black Forest Ham (3lbs) - Approximately 1 hour
1/2 Large Black Forest Ham (4lbs) - Approximately 1 hour
Whole Large Black Forest Ham (8lbs) - Approximately 1 1/2 hours
Bloor Meat Market's Own Ham Glaze
6 tsp. honeycup prepared mustard
1 tsp. Keene's powdered mustard
1/4 tsp. granulated garlic
1/2 cup brown sugar
1/4 cup vinegar
Combine all ingredients and let stand 10 minutes before using.
Bloor Meat Market http://www.bloormeatmarket.com/