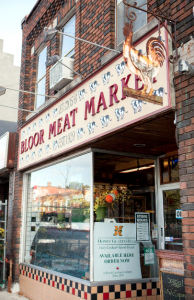 Bloor Meat Market is an independent family owned and operated business located in the Bloor West Village area of Toronto since 1929. Our unique butcher shop offers you a traditional atmosphere with premium quality fresh meat products and full service butchers.
We are here to accommodate your every need and request!
From selecting the right meat for your menu to the proper cooking advice, our staff will work with you to ensure your satisfaction. If you require custom cuts of meat, our experienced butchers will provide you with what you need every time!
We are wheelchair and stroller accessible, and a neighbourhood landmark that is family friendly right down to the toy box that keeps children occupied while their grownups are shopping!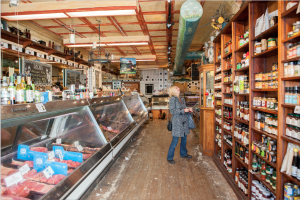 Our ongoing community involvement includes annual charitable donations within our neighbourhood including sponsorship of the Cantores Celestes choir and local sports teams such as the Toronto High Park FC.
Ask us about our Loyalty Card Program. Gift Certificates are also available for purchase. We accept Visa, Mastercard, Cash and Debit.
Featured in the "Best of" Issues of Toronto Life since 1996!